The Golden Treasure (Seahorse Stories) (Volume 2)
---
Number of Pages: 50
Number of Illustrations: 24 gorgeous hand-painted illustrations!
Publication Date: September 4, 2014
---
Editions / Sourcing
Paperback at Amazon.com — ISBN: 9781628830071 — Price: $15.95 — Shop now.
*Verify vendor's price at purchase time. Vendor's pricing is subject to change without notice.
---
Editorial Reviews
---
Just the right blend of excitement, wonder, and intrigue.
"This is an excellent children's book, beautifully illustrated. It has a great moral to teach and provides just the right blend of excitement, wonder, intrigue, and the beauty of the undersea creations. The illustration panels are just begging to be turned around and shown to great big eyes wide with wonder."
— Doug Joseph
Bestselling author of the Skyport Chronicles
Description
---
In the deep reef where the seaweed appears as leafy pastures of green, lives a sapphire-jeweled sea dragon called The Storyteller. "Hello, my name is Rawiya (raa-we-ya). I have many stories to tell—some of love, some of adventure, and some of learning life's lessons to live better in this world. Many questions are asked of me. One of the biggest is how to deal with the challenge of change. That brings me to the story of a seahorse that just moved into the reef. He got a new start, a new home, and a new school after having a big adventure of seeking a place to belong. Change is difficult. Sometimes life seems to have no stability. It causes growing pains. Just because you are different than the rest, and some people aren't nice or helpful, or they try to make you feel so small, doesn't mean you aren't wonderful. There is still hope to persevere to your destiny. Trials are part of the growing experience that stretches us further to live a better life."
The following two tabs change content below.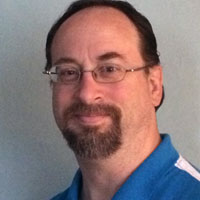 John David Bise Jr resides in Clarksburg, West Virginia, which is situated in the beautiful, rolling foothills of the Appalachian Mountains. In addition to art, he also enjoys gardening. You may contact him via email by the "Contact" link on his series website: www.SeahorseStories.com