In Lieu of Flowers, God Gave Us a Miracle: The True-Life Story Of Zach Sandy
---
Number of Pages: 232
Number of Illustrations: Over 50 photos
Publication Date: June 26, 2013
---
Description
---
Each year on July 11, join in celebrating the anniversary of Zach Sandy's miracle!
With high school behind us, this was supposed to be a last chance for summer fun with family and friends before heading into the real world of college and work. Tragedy never strikes us, always the Jones family down the street, right?
Brandon and I had just finished a basketball tournament, which we lost in an inglorious fashion, and we were sitting in the gym. His youth pastor ran up to him and said he had a call from his dad.

Brandon took the call and then looked at me and said, "Zach was struck by lightning."

According to the light-hearted mood, I answered, "Well, good for him."

The blood drained from his face as he replied, "No Zach was actually struck by lightning." I ran outside and found my sister. We immediately began praying with a group of friends, and after that I made a few phone calls, asking friends to pray. I turned around and saw Brandon walking out into a field. With emotions running high, and my world falling apart, I followed him. We spent about 15 minutes with our faces in the grass travailing and pleading before God that he would perform a miracle….

—Samuel Vaughn (cousin to Zach and Brandon)
The following two tabs change content below.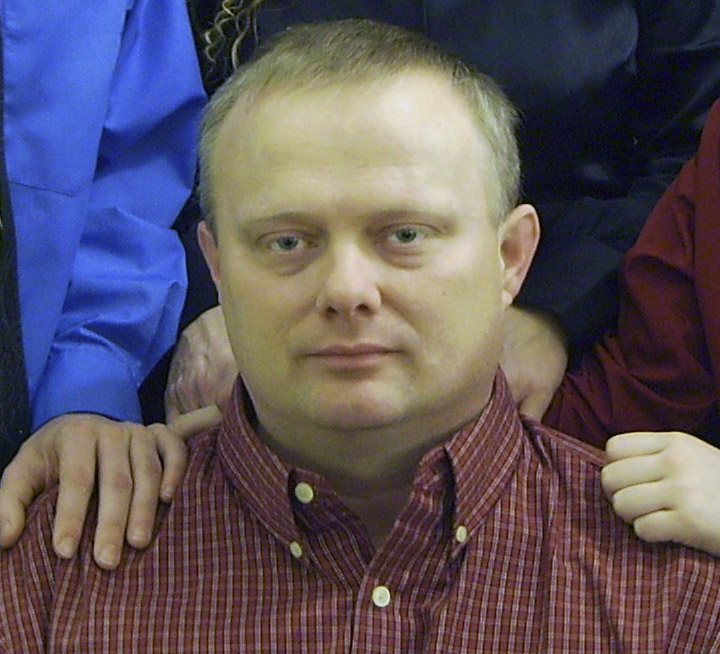 Russell "Bud" Sandy is a Christian husband, father, and faithful saint at Christian Apostolic Church in Clarksburg, WV, where he serves as Men's Ministry President. He manages food services for United Hospital Center in Bridgeport, WV. His life was dramatically changed by a lightning strike on July 11, 2012 that left the youngest of their two sons without heartbeat or breath for about a half an hour, and he is forever grateful to God for raising Zach from the dead!
Reader Reviews
---
Awesome!
By Rhonda DeMoss (WV)
This is the most amazing book I've read. I just couldn't put it down. As I read it, I could feel the love this family has for God and for each other. It's a real life story. Loved it!
---
In Leiu of Flowers, God Gave Us A Miracle
By Dave's wife (WV)
This book is well written. Once you pick it up you won't want to put it down. We encourage you to read it, then let someone else read it - especially someone that needs an uplift from God. You will experience joy, sadness, tears, smiles, a real sense of family and friends, and, most of all, it tells how great our God really is.
---
Made my day!!!
By Emmylou Pumphrey (WV)
I work with Russ and Rusty at United Hospital Center. I had heard their story already, but I learned so much more in the book. I read it in about 3 hours, tops. I believe in God's healing power, and I am so happy for the Sandy family. It makes my troubles seem so small. I have already passed this book on to my Mom and Dad, and I am anxious to hear their opinions. They will not be surprised as they are born-again and have been serving the Lord faithfully for many years. I cannot wait to see how Zach's testimony touches lives around the USA and all over the world.
---
Faith building for sure
By Lisa ()
I could not stop reading this book. Tears rolled down my face as I read about the miracle of Zach. What this young man and his family have endured is incredible. Such love, such faith. I am in awe of the power of God. Zach truly has an amazing testimony to share with the world.
---
Encouraging and Inspirational
By Jennifer ()
This book is such a blessing. From the first day I got it I haven't put it down. From chapter one to the testimonies it is really inspiring and encouraging. God is so awesome.
---
Great true story
By John C. (WV)
Awesome job on the book by Russell Sandy with Doug Joseph and Zach Sandy. Just told my wife, "I need to get to sleep so I can work tonight," but I cannot put the book down. I know the miracle and have heard testimonies, but this book really brings out the details, from the horror of that day, to the prayers for the miracle, to the triumph that was witnessed by everyone involved. Highly recommended.
---
AWESOME
By Elain ()
I bought this book and from the moment I started reading it I didn't want to put it down. I have met this young man at our church when he spoke about his miracle that God preformed. I felt the pain for the parents, and I felt the joy of relief when they saw the miracle. Awesome book. It is definitely a must-read. If you're in doubt that God still does miracles I encourage you to read this book, and I promise you it will bring tears and joy to you. May God keep blessing this family and this young man. May he always have a song and praise on his lips. God bless. Love the book.
---
Could not put it down...
By Regina Mealey (Florida)
I saved the book to read at the beach. I could not put it down. Even though I was close to the family when all of this happened, it was still a book that I could not put it down. Everything happens for a reason, and all the praise and glory be to God!
---
Wonders...
By Myrna Rillon (Medina, OH)
I read the book and felt the Holy Spirit in the message. God will work wonders you have never seen through the ministry of this book. God will continue to bless you, Zach, and your witness.
---
Great book!
By Lisa Holbert (OH)
Bought the Kindle edition for my iPad this afternoon. Couldn't stop reading it. What an amazing testimony Zach has to share! It was a great book! Thank God for for Zach's miracle!
---
Amazing book
By Renee (WV)
I just purchased the book, and I cannot put it down. This is an amazing book! I know Zach Sandy personally, and I know every word of the book is absolutely true! Zach Sandy is a miracle and this book of his testimony is amazing, just as God's love is amazing! This book has definitely increased my faith!
---
A True Blessing To Read!
By Jenni C. (WV)
Just wanted to tell you what an amazing job you did on the book. I'm halfway though it. I laughed, and I cried. There are details in the book I never heard before and also details that I had forgotten about, like Zach's first word when he woke up. There are just so many moments that just kept showing how good God is. Thank you, Russell Sandy and Pastor Doug Joseph, for all your hard work to bless us with this book. This book is a true testament to the power of prayer and unity. It will build your faith!
---
Can't put it down!
By Matt Keenan (WV)
Started reading your book. I can't put it down. God is so good. Got it on my kindle. Everyone needs to read it. I give it two thumbs up.